Need a new chain link fence?
Residential, Industrial, Commercial and more…
Looking for chain link fence installation in the Columbus metro area?
Whether you need commercial, residential, or industrial chain link fence installation or repair, we have what you need.
Give us a call today.
Chain Link Fence Installation Columbus Ohio
Chain Link Fence Installers in Columbus Ohio
Chain link fences offer strong and durable solutions to enclose your yard when it comes to enclosing your yard or barn. Compared to other fencing solutions, a chain link fence is resilient against snow, rain, or UV rays. Find the chain link fence installers in Columbus that offer custom installation and repair that's right for your budget and needs.
Why Choose Chain Link Fencing For Your Project
Chain link fencing creates a durable enclosure for your property, whether residential or commercial. Chain link fences provide strong security while being cost-effective. A quality chain link fence can endure harsh weather conditions as well as impacts of many large objects. This type of fence is see-through, although it encloses your property you can still see out. You will not need to expend much effort of money to maintain your chain link fence. Just wash off any debris with a hose. Our Columbus fence installers install long-lasting fences with premium quality materials.
Types of Chain Link Fencing
We offer installation and repair for multiple types of chain link fence.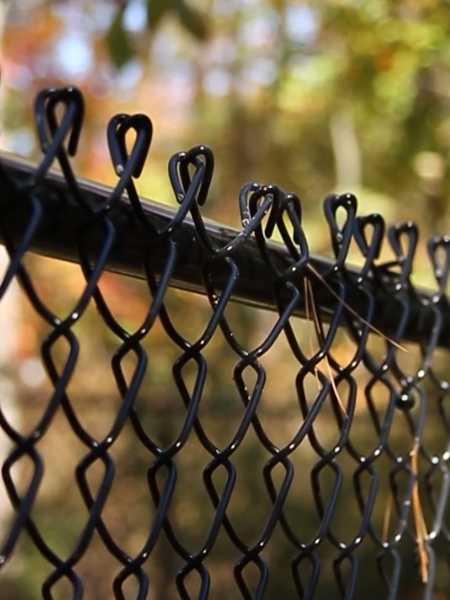 CALL 614-683-0500 TO REQUEST ESTIMATE
Chain Link Fence Repair Columbus Ohio
Need your chain link fencing repaired?
Chain link fencing requires maintenance but has the advantages of ease of repair. A lot of common issues with a broken or bent fence can be repaired without replacing the entire fence.
Common chain link fence problems: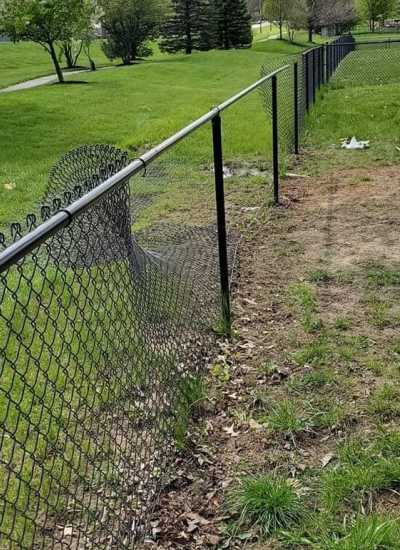 Chain Link Fence Services FAQ
CHAIN LINK FENCE INSTALLATION COLUMBUS OHIO