Vinyl Fence Installation Columbus Ohio
Enjoy the beauty and low maintenance of new vinyl fence!
Providing vinyl fencing installation in the Columbus Metro Area.
Get started now > fill out the form to start a quote OR give us a call.
Vinyl Fencing Installation in Columbus Ohio
Vinyl fence provides a low maintenance fencing solution for your Columbus home or commercial property. Unlike other materials, vinyl offers great appearance and high durability. Vinyl is constructed of plastic material (PVC) that resists UV rays and provides excellent strength. We offer only the best quality vinyl fencing that withstands the sun and weather. Plus, any vinyl fencing installation comes with a warranty. You will be able to enjoy the beauty and durability of your vinyl fence in Columbus for a long time.
Why Choose Vinyl Fencing for your Columbus Home
Vinyl fences need little maintenance. Unlike wood you don't have to repaint or stain it for protection. Getting rid of dirt or moss is easy as well. All you need fir regular cleanings are soap and water, sometimes a little bit of bleach. If you water your lawn, vinyl material won't rot. Vinyl material doesn't rust like chain link or steel fences. A vinyl material is also impervious to insects that can destroy a wood fence.
Benefits of PVC Fencing
Vinyl fencing offers many different style options. Your installation can mimic popular wood styles such as picket fences. PVC can be molded into other appealing shapes such as curves. Vinyl fences are also as easy to install as a wood fence. This fencing solution is also very sturdy and durable. Titanium dioxide is found in vinyl, which resists UV radiation in order to prevent your fence from yellowing. Vinyl will not rot, blister, or allow the growth of fungus. It's also very resilient in areas with large temperature swings, such as central Ohio.
Vinyl Fence Styles
We install vinyl fence solutions with the highest quality materials. We take pride in giving you excellent service that suits your budget and needs. Choose a style and we will take care of your Columbus vinyl fence installation.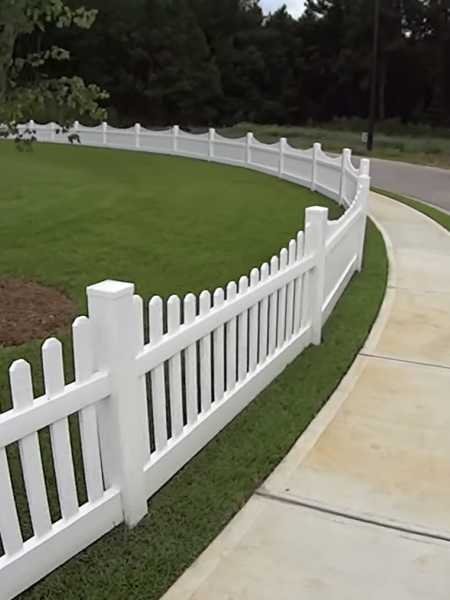 CALL 614-683-0500 FOR ESTIMATE
Commercial Vinyl Fence
Vinyl fence can also be an option for your Columbus area business.
Commercial vinyl fence differs from residential vinyl fence products in several important ways: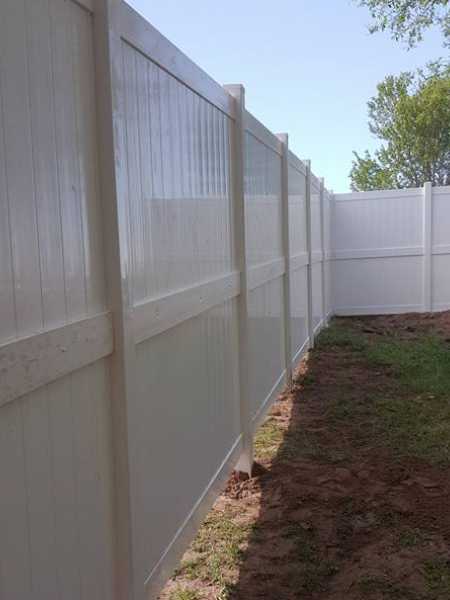 Choose The Best Vinyl Fence Installers In Columbus Ohio
CITIES WE SERVE IN THE COLUMBUS METRO AREA
Our wood fencing contractors install and repair aluminum fences throughout the Columbus area, including the cities of Ashley, Bexley, Delaware, Dublin, Gahanna, Galloway, Grandview Heights, Groveport, Grove City, Hilliard, Lancaster, Logan, Marysville, Newark, New Albany, Pataskala, Pickerington, Powell, Reynoldsburg, Obetz, Upper Arlington, Westerville, Whitehall and Worthington.