Fence Installation in Columbus Ohio
Fencing Installation and Repair for Residential and Commercial Properties in the Columbus Metro Area and Central Ohio.
Let's get started! Request a free quote here👉
Fence INSTALLATION Columbus Ohio
Get an estimate for "fence installation Columbus Ohio". Call 614-683-0500. Our fence installers serve Columbus and Central Ohio. Don't wait – get you fence project started.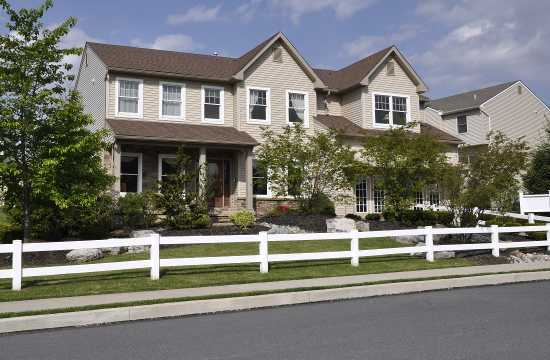 Residential Fenc

e Installation in Columbus
Get an estimate for residential fencing services to improve your home. Increase the privacy, safety, curb appeal and property value of your home and create your dream outdoor living space.
Contact our fence installers to design your new fence.
Additional residential fencing services: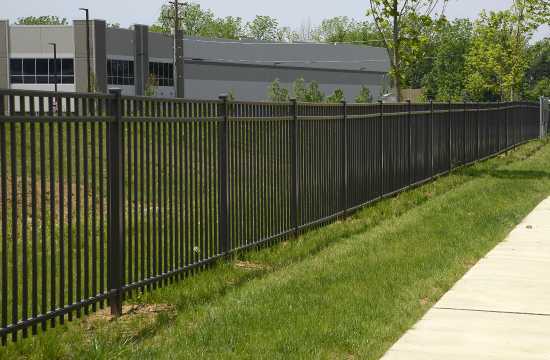 Commercial Fencing

Installation in Columbus
We furnish and install commercial fencing and related products to fit all types of job requirements. Our team of installers are available for private industry and commercial site builds.
Contact commercial fence contractors for more information.
Commercial fence services:
BEST Fence COMPANY Columbus Ohio
Get an estimate from our fence company in Columbus.
Request a free estimate for new fence installation or call 614-683-0500.
Our fencing companies install fences throughout Columbus and Central Ohio.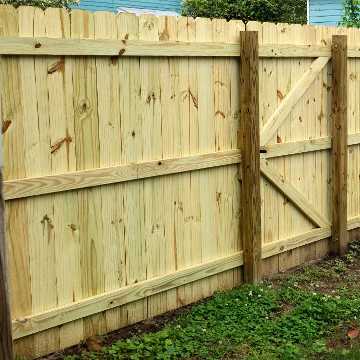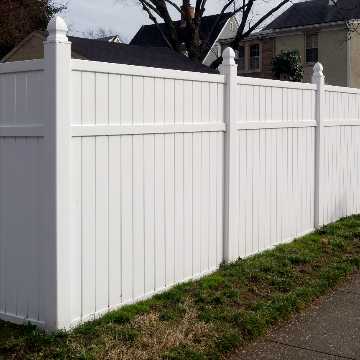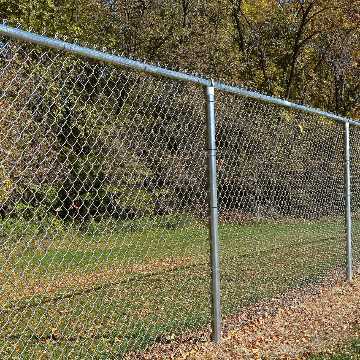 FENCE CONTRACTORS for any fencing project
Fence Repair Columbus Ohio
Need fence repair in Columbus Ohio? Damage is never a fun thing to deal with that's why we make it easy and quick to have your fence repaired hassle free!
Our fence repair contractors are friendly and can get proper fencing repairs done in no time.
Contact our Columbus fencing contractors to get your fence repairs, cleaning or maintenance started.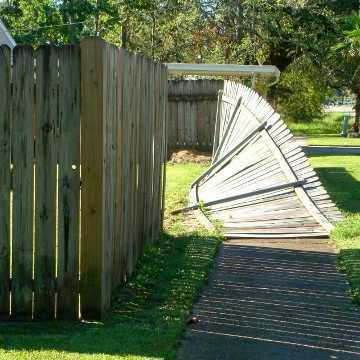 Still looking for a Columbus fence company?
As homeowners ourselves we know how important a fence can be to the privacy and protection of our customers. Why not consider a fencing installation that enhances your property's look and curb appeal while protecting your family, pets, and lawn. It's time to safeguard your property from unexpected circumstances by installing a high quality fence.
Get an hassle-free and stress-free fence installation from a Columbus fence company. From getting a quote at a fair price from a fence installation company, to making an appointment, and getting everything set up is easy. From beginning to end your new fence installation will be done by a professional fence installation company.
Fence installers for these types of fences: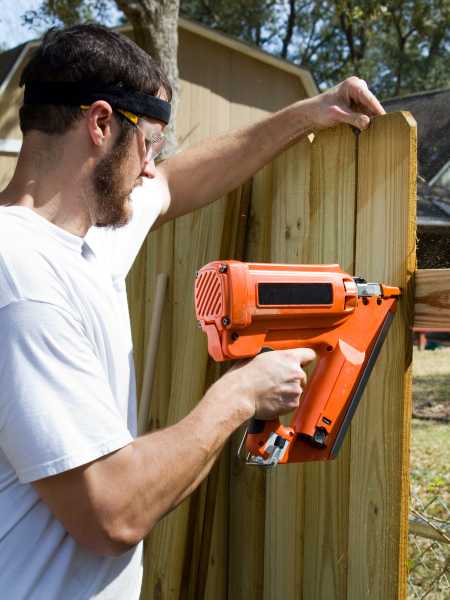 FencING Installation Anywhere in Central Ohio
Wood Fence Installation
Create a back yard paradise that's private and cozy with a beautiful and durable wood fence. Our team of wood fence installers can design and build many different styles of wood fencing for your lawn or property.
Our fence company offers a variety of wood fencing options for our customers such as:
pressure-treated pine,
cedar
redwood
The top priority of our local fence builders is that your wood fence installation turns out excellent without spending too much money.
Inspired by a certain photo from a magazine? Our wood fence installation team in Columbus, Ohio team loves client inspired wood designs so call us today to discuss getting your new wood fencing installed.
Vinyl Fence

Installation

Check out the many different styles and colors of vinyl fencing available for a new vinyl fence installation. Including full privacy, semi-privacy, picket styles, traditional looks, arched and scalloped. No matter what you desire our team is standing by to be your trusted fence builder.

Our contractors prefer vinyl fencing or composite fencing over any other material because it has massive advantages. Vinyl fencing requires way less maintenance than wood, steel, or metal materials. With a vinyl fence, you never have to worry about rust, corrosion, warping boards, or bug infestations which can save you thousands of dollars in the long term.

Interested but not sure which material would be right for your property? Get in touch with our Columbus fence company today to plan your project and for help in choosing which style of vinyl fencing would be the perfect fit for your lawn.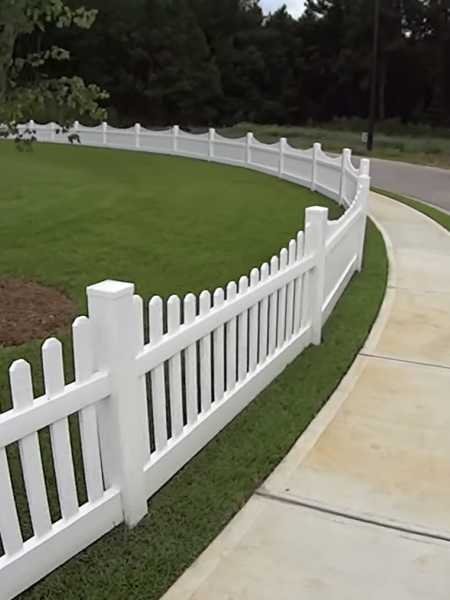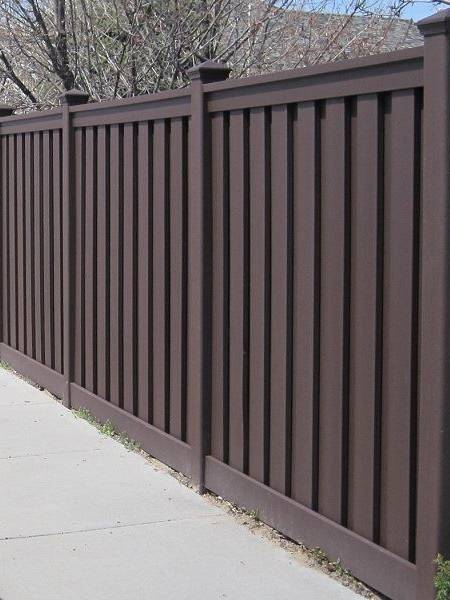 COMPOSITE Fence

Installation

Looking for a durable and stylish fence that will last for years to come? Look no further than composite fencing installation! Our professional installation companies will provide you with a stunning fence that not only looks great but also provides superior performance.

Composite fencing is made from a combination of wood and plastic, which resists rot, decay, and insect damage. Composite fences require minimal regular maintenance or repairs.

With many styles and colors to choose from, you can customize your composite fence to your preferences. Whether you prefer a traditional wood look or a more modern design, we have a composite fence option that will fit your needs.

Investing in a composite fence installation is a smart choice for homeowners who want a beautiful and long-lasting fence without the hassle of regular maintenance. Contact fencing contractors today to learn more and to schedule your installation.
PRIVACY FENCING Installation
A quality privacy fence installation from a Columbus fence company will increase the security of a privacy fence for your home. Too many homes do not have a safe and secure privacy fence, allowing your neighbors to look directly into your back yard.
Look for a privacy fence contractors that can:
Get in touch with a local fencing contractor to explore your privacy fencing options.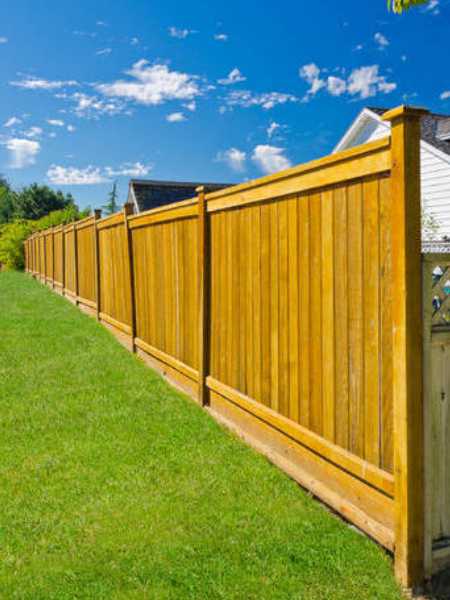 Chain Link Fenc

e Installation
Chain link fence installation has come long way. Galvanized chain link fences used to be the only fencing choice for security for your property. With the introduction of vinyl coated chain link fencing, the old way has certainly gotten a facelift! Polymer and PVC coated options look amazing and are here to stay.
Our chain link fence installers offer galvanized, vinyl coated, and extra privacy slats to ensure your privacy from wondering neighbors. The best part is that chain link fences are the most cost-effective fencing solutions on the market today.
Not sure which chain-link fence option is right for you? Our chain link fence contractors can help you choose the right fencing material for your needs. Look for an all around Ohio fence company with a good reputation who can take care of any custom installation request. Call today for a personalized quote for chain link fence from our Columbus fencing contractors.
Fence Contractor Serving Columbus Ohio
Aluminum fence installation can greatly enhance the look and functionality of a home, while providing security, privacy, and low maintenance. From front yards to pools, our experienced aluminum fence companies offer a variety of fencing styles including picket, ornamental, security, privacy, and pool options.
Ornamental aluminum fencing is a top choice, as it provides the aesthetic of traditional wrought-iron, yet is low maintenance and will not require repainting. The lighter weight of aluminum fencing compared to metal or iron fencing adds to its appeal.
Whether for residential or commercial properties, aluminum fence panels make installation a breeze. Contact our expert fence installers today to design and install your new aluminum fence or railings.
Wrought iron fences are an excellent choice for adding style to a property. With various decorative styles available, such as Victorian, Gothic, Horizontal, and Contemporary, a wrought iron fence installation can enhance the appearance of any new or restored home. Our skilled fencing contractor can build you a custom fence whether you prefer a more ornate design or a simpler look.
Wrought-iron fences and gates are perfect for both residential and commercial properties. In a residential setting, they can be used to secure your yard, garden, or pool area, while in a commercial setting they are often used as security fences and gates.
Our fencing installers will help you choose the best ornamental iron fence option for your property and guide you in making a wise investment decision for your fence installation project. From selecting the right fence panel design to choosing the appropriate cast iron finials for the top of the pickets, our fencing company is here to help you every step of the way.
FENCING INSTALLATION FAQS
Fencing Contractor Columbus Ohio
Our fencing companies install and repair fences throughout the Columbus area, including the following neighborhoods and cities: