Aluminum Fence Columbus OH
Residential, Commercial and more…
Looking for aluminum fencing in Columbus, OH area? Whether you need a commercial, residential, or industrial fence, we have what you need. Give us a call today.
Request a Quote
Tell us a little about your project, and our team will be in touch shortly.
Your Aluminum Fence Company in Columbus Ohio
Aluminum fence is lightweight and provides tough security to a yard or buildings. Aluminum is one of the most common materials used as a fence. This type of fence is durable and immune to harsh weather conditions. We offer high-quality aluminum made only with premium-grade materials. Our world-class service will make you confident that your fence lasts for a long time. We want to be your Columbus fence company.
WHY CHOOSE ALUMINUM FOR YOUR FENCING PROJECT
Aluminum can be used for more than wrapping leftovers, it's also a premium material used to create fences for residential, commercial, and industrial properties.
Why is aluminum a popular fencing material? Well, aluminum is a popular fencing choice for several reasons:
Still need convincing? Aluminum fencing's popularity is backed by a number of advantages like the following:
POPULAR STYLES OF ALUMINUM FENCE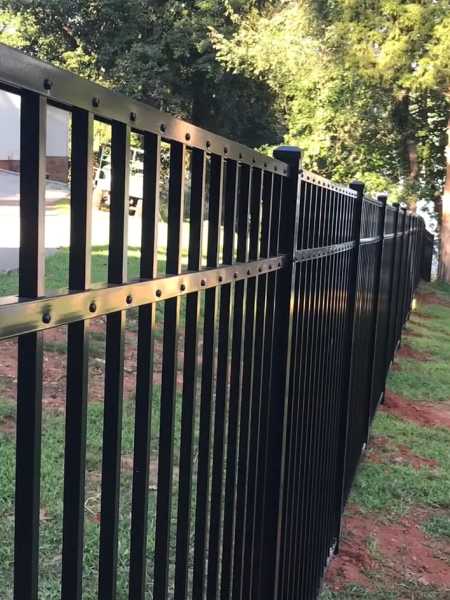 Choose the Best Aluminum Fence Installers in Columbus OH
CITIES WE SERVE IN THE COLUMBUS METRO AREA
Bexley • Dublin • Gahanna • Grandview Heights
Groveport • Grove City • Hilliard • Marysville • Newark
New Albany • Petaskala • Pickerington • Reynoldsburg
Obetz • Upper Arlington • Westerville • Whitehall