The time has come. You're thinking about buying a fence, but the very thought of having to source one, find out which one is right for you, how much it costs, how to install it, and when to install it (because summer is still a long way off); makes you want to put it off some more.
So it may come as a surprise to you that the job of fence installation does not have to be anywhere near as hard as you think, and summer is not the only ideal time to have one installed, which begs the question; "When is the best time of year to install a fence?".
So can you install a fence in the winter?
Yes, actually. Or, more precisely, you can have a professional contractor install it for you. Despite the legitimate arguments of solid, near-frozen ground and unpleasant outdoor temperatures, contractors with their appropriate tools and equipment and years of expertise will take care of your property.
But before we get ahead of ourselves and give you false ideas of installing fences into rock, the ideal time in winter to have your fence installed is just before the heavy snows and the temperatures drop to below 25 degrees.
Even though professionals (like us) use nifty jackhammers to dig that 4" -8" hole in the ground for your fence posts and even add a concrete additive to keep it from freezing as we work, let's not be trying to make our work conditions as impossible as you can.
After all, you're not paying the contractor to shovel snow, and you don't want your winter fence installation to become a saga on Ripley's "Believe it or not".
Advantages of Winter Fence Installation
Let's be honest. Convenience is a wonderful thing. It's even better when it can be paid for, and you know the job is going to be done well. Winter fence installation is extremely convenient, especially as it affects your wallet, your garden, and your time.
Save Money
The off-season for fence installation is just before winter or just ahead of the rainy season. The main reason you save money having your fence installed then is that most fencing companies aren't so busy, so their time (which is money) is less in demand and more affordable for you!
Landscape friendly
Most of your garden has gone dormant during the winter months because while all of nature sees the wisdom and benefit of hibernating when it's cold outside, we humans plough forth with our "things" that need getting done!
So, if you've got bushes or shrubs near to where you want your fence installed, you can either temporarily move them or even trim them back without risking any long-term damage to them during their dormancy. This is supposed to be a money-saving exercise, after all.
But, if you do need to replace some plants and do a bit of re-landscaping in the areas where your fence is being installed, then do it in winter. Doing this in winter gives you a head start to get some new plants in the ground in time for spring when both your shiny new fence and shiny new garden can stand in their full glory for all the world (your neighbours) to see!
And that's another thing; your grass. Along with your other garden perennials, it is protected under the soil as the contractor works and moves back and forth with your fence installation. So you won't have to deal with any patchy, destroyed sections of lawn, which might mar your shiny garden debut in the spring. That will not do.
Scheduling
While we're on the topic of convenience, having your fence installed in the winter means you'll probably not have to wait as long as in the summer months before the contractor can start on your fence installation project. Not only that, but the actual time it takes to have your fence installed will be much quicker because the contractor won't be stretched thin between numerous other jobs.
Oh, and also, a winter fence installation won't interfere with all your spring and summer outdoor activities. By the time they come around, your fence is up, and you can rest easy while the kids, pets and other loved ones spend their time outside.
How cold is too cold to install a fence?
As long as your yard isn't frozen solid, you won't have to wait for winter to be over until you have your fence installed. You can be as determined as a she-bear robbed of cubs, but like we've said before, if the temperature drops to below 25 degrees, installing your fence is going to be virtually impossible.
Frankly, my dear, it's just too cold outside, for both the workers and the materials to, well, work! Also, in order for you to get the best fence installation possible, the workers need actually to be able to see the ground. Otherwise, a beautiful, even fence will be something the neighbours own, not you.
Again, this does nothing for your big spring garden debut!
How is fencing installed during the winter?
Okay, so we have fencing installation in winter as a possibility, and also very beneficial. So, how do they do it? Jackhammers and concrete baby! The jackhammer works away at digging the holes in the ground for the fence posts to go in.
Once the hole is dug, the soil inside is stamped down to make it nice and compact. Then a concrete mix is poured into the hole, and before it sets, the fence post is inserted into the centre.
The concrete surrounds the base of the post inside the hole and sets so that no matter the weather, your fence post won't be leaning about like some idle teenager.
It's also really good to install wooden fences during the winter because the sun is not so harsh, and the wood won't dry out and age as quickly as it would in the hotter seasons. After installation, the contractor will treat and varnish it to give it the best defence possible against the elements and prolong its life.
How to care for a new fence in the winter?
When caring for your fence, whether wood or vinyl, boils down ultimately to one thing: to keep things away from it that put it under pressure. We'll get into the details below.
Vinyl
Keep the snow away, whether brushing it off the top or shovelling any pile-up away from it.
Rake leaves and other debris away from it to also prevent warping, maintain fence integrity and prevent snow pile-up.
Cut back limbs from encroaching foliage.
Stay on those repairs!
Discourage pesky mildew with a simple water/vinegar mix.
Don't store or hang anything on it.
Watch for weeds and creepers, like roaches – they don't die easily, so you want to get rid of them as soon as you see them.
Wood
The same maintenance as mentioned above needs to be done for your wood fence. In addition to the above list and to protect it from rain and snow, which leads to mold, mildew and rot, you need to use a waterproof stain or sealant to maintain the spaces between the boards and rails to allow a free flow of air.
Check with a professional fence contractor for their advice on timing of your new fence installation.
Related Posts for Fence Installation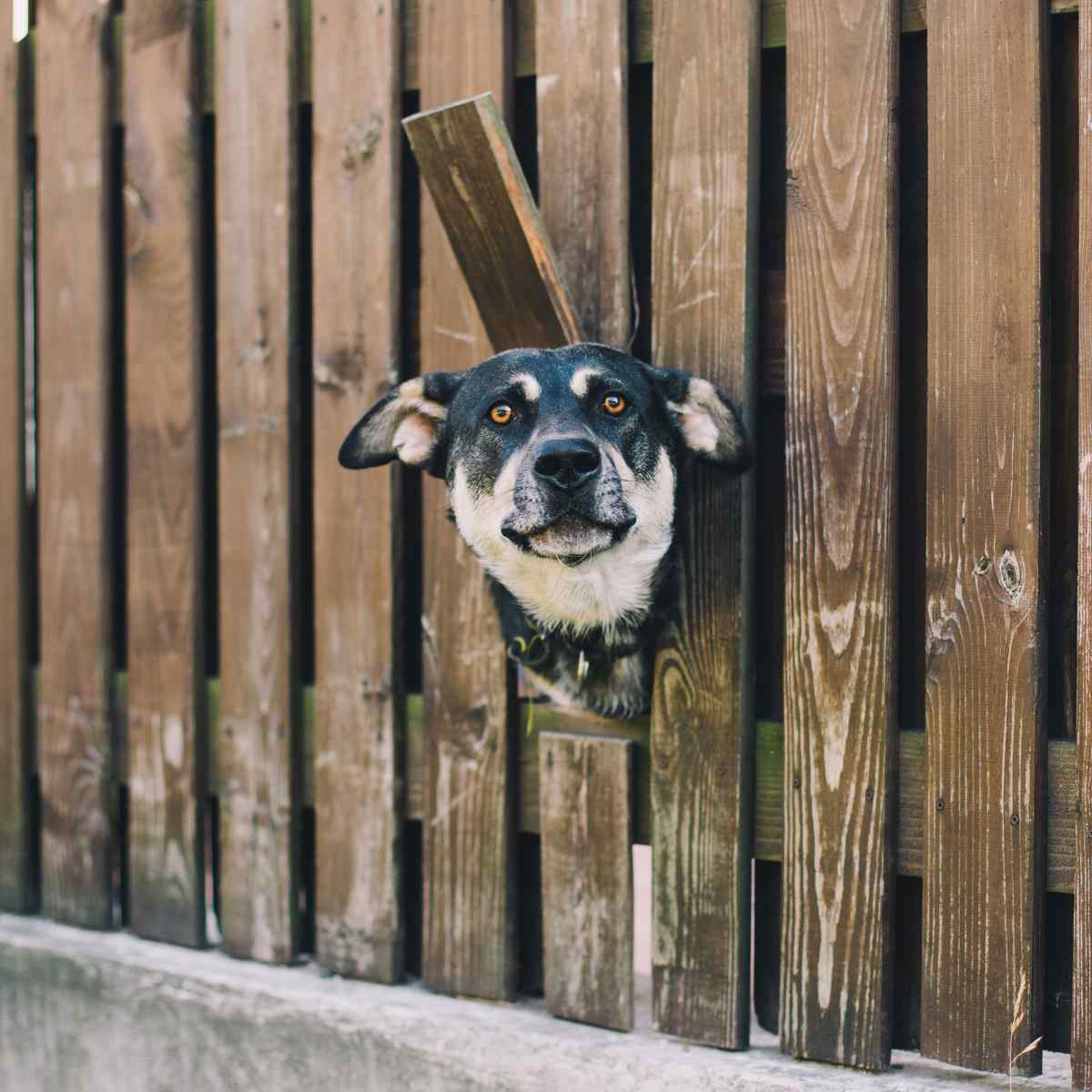 Pet owners often prioritize the safety and security of their beloved pets. One crucial aspect of ensuring their well-being is selecting the right type of fence. This article aims to